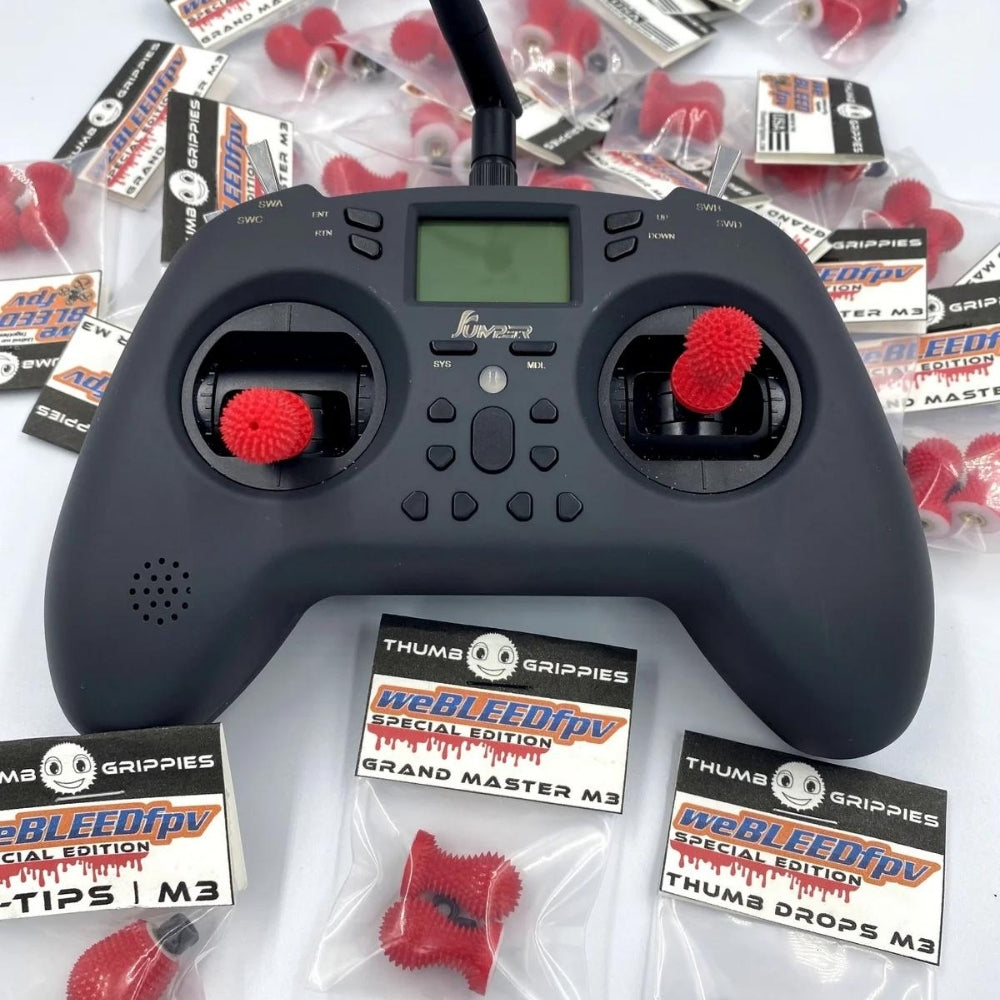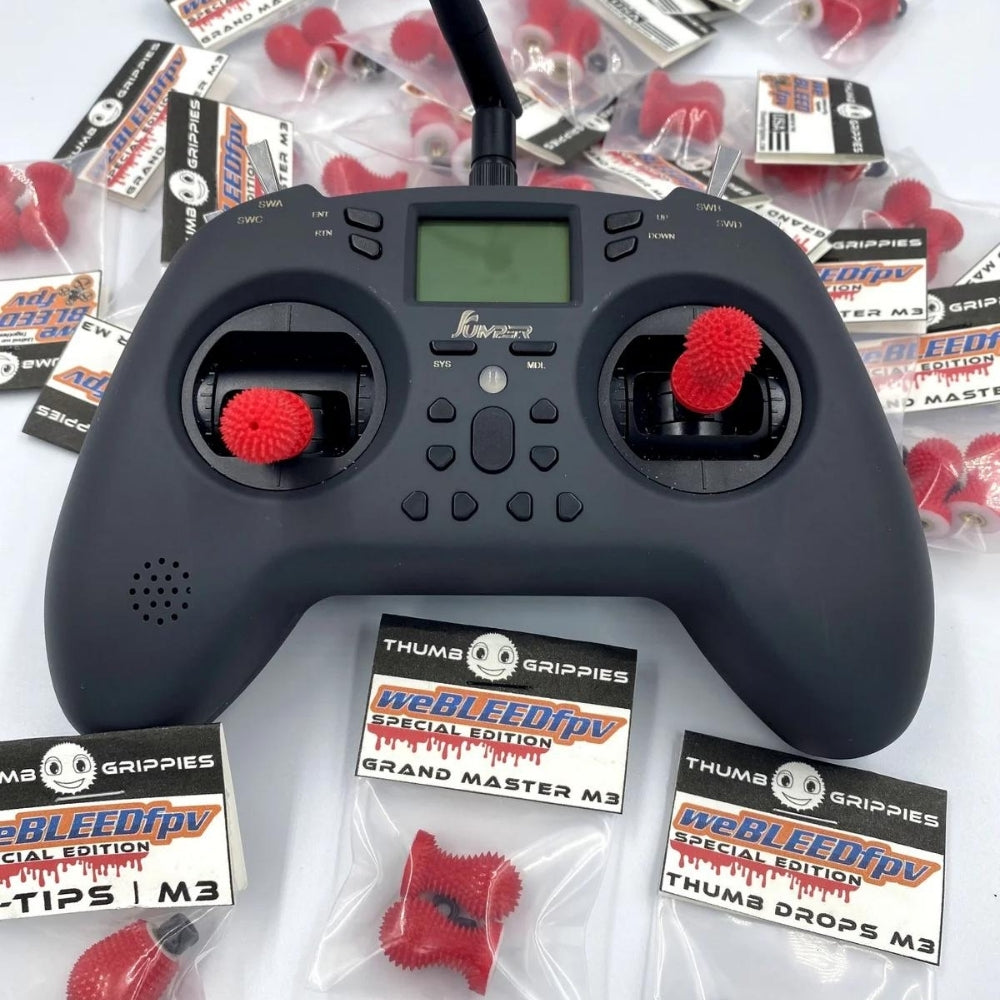 PROTECTION IS KEY
THUMB GRIPPIES
Perfect for those who like their sticks dropped as low as possible.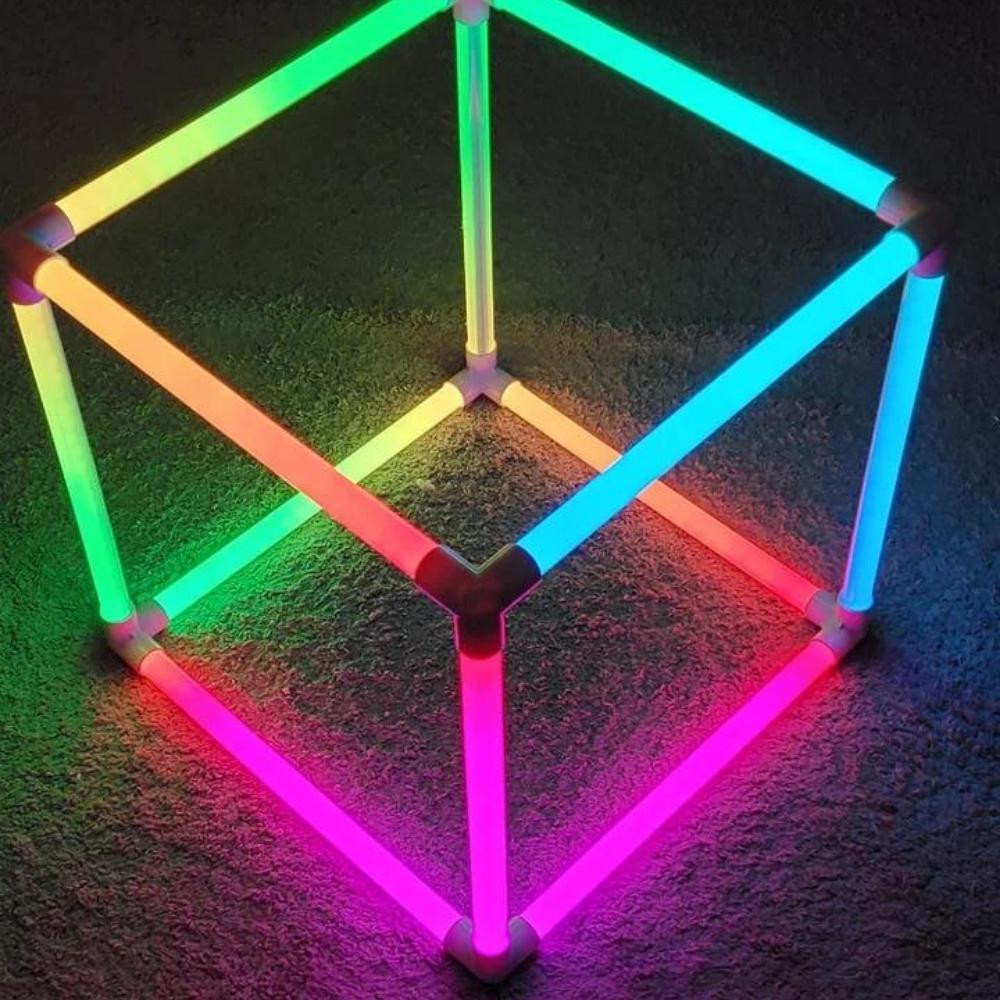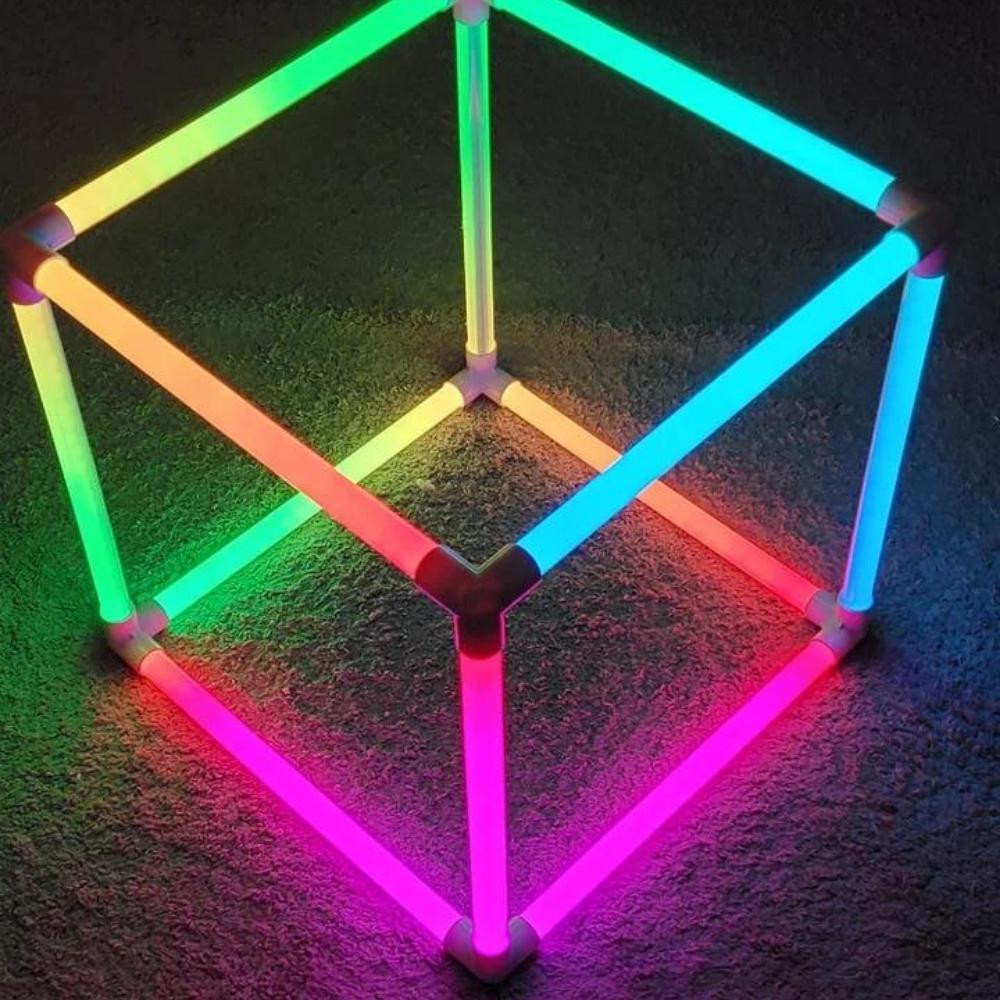 LED ALL THE WAY
LED TUBE CUBE
BIG OR SMALL
Sound sensitive, Sound Activated weBLEEDfpv Drone Racing TubeCUBE.
DRONEZONE NJ
DRONEZONE NJ Road Trip - Feb 8, 2020 Micro MayHem
weBLEEDfpv Drone Racing WhoopHaus Gate Kit
What's Hanging in your #WhoopHaus ?? Product Description: Material: 600D Oxford Printed Fabric Size Inner diameter 15.75" Outer diameter 23.5" Each set includes: 2 foldable hoops, 2 pairs of supporting poles, 1 set of magnet bases, 1 set suction cups, 1 set ground spikes, 1 set aluminum table top bases, 1 set of bungee cords, 2 velcro pad kits. All above in 1 black carry bag! ... weBLEED!!
See it in Action
The Man Mr. Nick Burn with a Review of the WBFPV LED Gates V2
See it in Action
weBLEEDfpv Addressable LED Drone Racing Gates
Donate to our MultiGP Drone Racing Chapter, SaltCtyRacingFPV of Syracuse New York! Donate to our MultiGP Drone Racing Chapter!

SaltCtyRacingFPV of Syracuse, New York Hosts frequent in person live events throughout Central New York, to be honest we are a ONE man operation and anything donated helps greatly to offset the costs of hosting these live events, we are always extremely generous within the FPV community, and we take care of all of our FPV pilots out of our own pockets.

Thank You! So much in Advance! We truly appreciate your kind gesture and thoughtfulness! #weBLEED!! ZOETEK!!